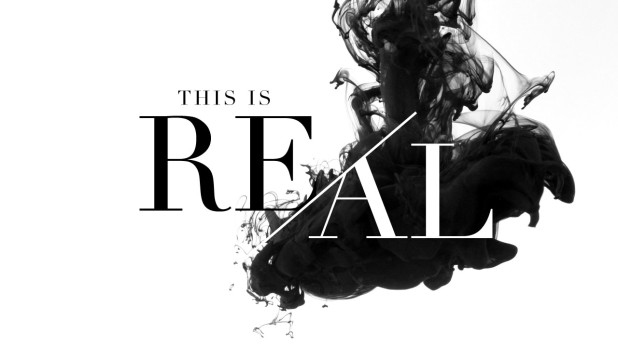 Written by: Joe DiGerolamo
"Dear brothers and sisters, when I was with you, I couldn't talk to you as I would to spiritual people. I had to talk as though you belonged to this world or as though you were infants in Christ. I had to feed you with milk, not solid food, because you weren't ready for anything stronger. And you still aren't ready…" (1 Corinthians 3:1-2).
Imagine sitting in a restaurant and overhearing a couple ordering a rib-eye steak for their newborn baby. You'd think they were joking; otherwise, things would seem seriously off! Paul uses a similar approach to paint a picture for the church of Corinth, addressing their immorality and lack of spiritual maturity. When he first shared the gospel with them, they were like spiritual babies, needing careful attention and guidance. But as time passed, they weren't growing—they were stagnant, even reverting back to their old sinful patterns.
What was causing this? With love and truth, Paul held a spiritual mirror to expose their need for change:
"…you are still controlled by your sinful nature. You are jealous of one another and quarrel with each other. Doesn't that prove you are controlled by your sinful nature? Aren't you living like people of the world?" (1 Corinthians 3:3).
God has called his people to be holy, upright, and pure just like he is (see Leviticus 20:22, 26, 1 Peter 1:13-16, Hebrews 12:14-17). Paul understood this and urged every believer to treat their bodies as God's temple, a dwelling place for his Spirit (3:17). However, the Corinthians dismissed the Lord's command for them to be set apart, causing sexual immorality, dishonesty and corruption to take residence in their hearts. Instead of growing in Christ together and changing the culture around them, they allowed the culture to shape their ideologies and actions. In a vicious cycle, they participated in sinful acts only to blame their neighbors for the wrong-doings they saw, arguing over pointless doctrines and living in disunity.
Like the Corinthians, we are surrounded by a culture that shouts for our attention and daily encourages immorality, testing and even opposing the truths that we believe in God's word. The world praises self-sufficiency through fame, riches and pleasure to mend their brokenness. Perhaps you've found yourself tempted by these very things, even slipping into them at times. Let's be honest—we don't have the strength to resist any of the temptations that are thrown at us apart from Jesus' strength. But remember that if we are in Christ then we will never be alone, especially when sin entices us! He promises to save us.
Paul encouraged the church with this later on in his letter:
"No temptation has overtaken you except what is common to mankind. And God is faithful; he will not let you be tempted beyond what you can bear. But when you are tempted, he will also provide a way out so that you can endure it" (1 Corinthians 10:13).
Paul loved the people of Corinth; he lived in their city for almost two years and walked alongside them as they saw revival. Now, as their spiritual parent, Paul was calling them to grow up and mature in their relationship with Christ. No more blaming; no more fault-finding. It was time to own up to the truth. He commanded them to look at their own hearts in light of the scriptures:
"Examine yourselves to see whether you are in the faith; test yourselves. Do you not realize that Christ Jesus is in you—unless, of course, you fail the test?" (2 Corinthians 13:5).
These words are equally applicable for us today. The body of Christ is made up of imperfect people in need of a perfect Savior. Pastor Greg has jokingly said, "If you find a perfect church, don't join it—you'll ruin it!" It's easy to know when we haven't truly examined our own hearts to the word of God: pride creeps in, leading us to blame-shift and expose the sins of others. Yet the gospel of grace softens our hearts and disarms our complaints against one another. Jesus' massive and unending love will never run dry even for the worst of our sins. This proves that we can trust him when we are tempted. We can live in peace with God and with our neighbor.
May the gospel of life that saved us from eternal separation and unified us with God so revive our hearts and remind us daily that we are loved by him and that he is far greater than what the world offers to us. Then and only then will we see unity and growth in our community.
"Don't you see how wonderfully kind, tolerant, and patient God is with you? Does this mean nothing to you? Can't you see that his kindness is intended to turn you from your sin?" (Romans 2:4).