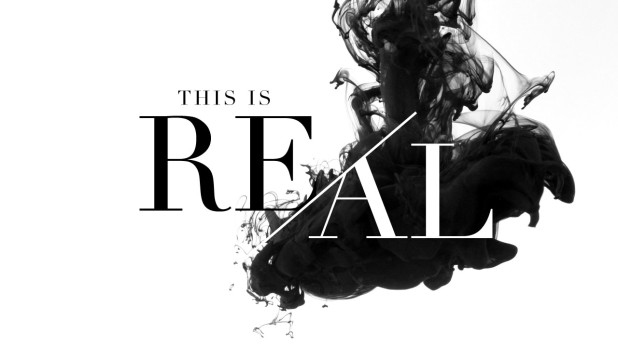 And the Lord said to Paul in the night by a vision, "Do not be afraid any longer, but go on speaking and do not be silent; for I am with you, and no man will attack you in order to harm you, for I have many people in this city." — Acts 18:9-10
Have you ever felt like the people who go to church don't measure up to what the Bible says they should be? After all, Christians should be a reflection of Christ to the world and examples of a life transformed by the expulsive power of the gospel of grace. However, many are still wading in the sin they've been freed from and fail to reach spiritual maturity. Sadly, this is an all too common experience. When it comes to life in the church — This is Real!
This is Real is a study through the New Testament epistle of 1 Corinthians, which is a correspondence letter from the Apostle Paul to a church that he planted and ministered to for a year and six months.
The ancient city of Corinth had all the characteristics of a major seaport city. It had cultural, ethnic, and religious diversity. It was highly affluent because of its trading and commercial industry. The city had a reputation of being the place to party – similar to today's Rio de Janeiro, Cancun, Miami or Amsterdam. There was an expression, Korinthiazein, (to live like a Corinthian), which implied a lifestyle or activity of sinful indulgence.
But certainly the most unique feature of the city was its pagan worship. Dominating the city was the Acrocorinth, a hill of over 1,850ft, on which stood a large temple to Aphrodite, the Greek goddess of love. The temple was home to 1,000 priestesses, who were no less than sacred prostitutes, and they would come down into the city at night to offer up their trade.
In addition to this was the temple of Apollo, the god of music, song, and poetry and the ideal of male beauty and masculinity. With nude statues everywhere of Apollo, worshippers would show their devotion through homosexual practices.
Right when you thought that our culture was saturated with sexual promiscuity, the ancient city of Corinth has us beat. Sex wasn't just an element of their party lifestyle; it was a part of their worship! No wonder that in Acts 18 it says that Paul was fearful of going to Corinth in order to preach the gospel there. The place was the epicenter of sinful living. But he went because God promised him that there were people in the city that would come to believe in Jesus through his preaching of the gospel and he did not need to be afraid.
But what happens when you start a church in a city like Corinth and every one of the believers are coming out of a culture like this? You get a group of messed up people that God graciously and patiently is renewing and liberating. And the same thing goes for you and me!
The title of this series has two perspectives. Both are very true realities and yet they appear to be polar opposite. On one side, the New Testament (especially 1 Corinthians) describes Christians as saints, holy, purified, Christ-like, godly, righteous, sanctified, set free, and special people! In Christ, this is truly who we are. Therefore this is real when describing the believer in Christ.
This first perspective is wonderful but difficult to grasp because it is the perspective from which God sees us. When a person is in Christ they are a new creation (2 Cor. 5). When God sees them, he doesn't see the sinner that we see so clearly, God sees a person washed and cleansed by the blood of Christ. This is a gospel reality and by faith — This is Real!
However, frustration and discouragement comes when we also experience the other perspective. The reality is, that while we remain in the flesh, these earth-suits that have been tragically affected by sin, we will never fully act in accordance with who we truly are in Christ. Christians will continue to sin until the day they pass from this life into eternity. Which means that churches are filled with spiritually righteous people who, at times, will act completely unrighteous — This is Real!
The struggle to reconcile these two realities is what the book of 1 Corinthians is all about – transforming a group of people set free by the gospel but is still living like pagans. Paul's pastoral ministry to this church is to challenge them to act in accordance with who they truly are in Christ. He does not ignore nor minimize the sin that has been reported to him. Instead, he acknowledges their ignorance and desires to help build up their faith.
That is the goal of this series. To acknowledge that we are sinful and broken people that live in a corrupt and fallen society who are desperately in need of God's sanctifying and transforming grace – This is Real!