Written by Tom O'Brien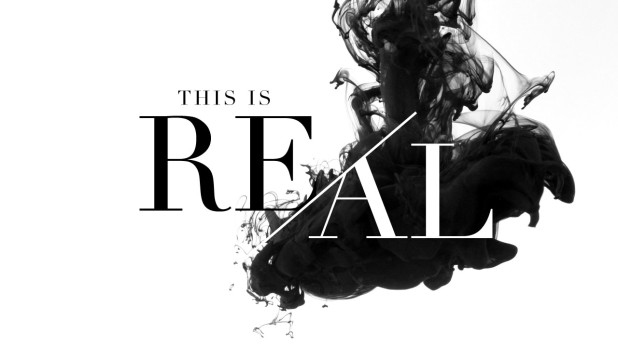 "I appeal to you brothers, by the name of our Lord Jesus Christ, that all of you agree, and that there be no division among you, but that you be united in the same mind and the same judgment." 1 Corinthians 1:10.
Many people struggle to fit in while they're in high school. I was lucky enough to have a group of friends, but I definitely recognized the difficulty others had trying to look for friends that they could relate with and feel accepted by. I always kept my eyes open for people who were alone, and I tried to welcome them into my group of friends. Still to this day I try embracing those who are overlooked as best as I can, but I miss so many opportunities. What makes thing so challenging is all of the different "cliques" people have. We all love to spend time with people who share our same interests and that we get along with, but that's not the issue! The point where it becomes a problem is when we isolate ourselves from others and limit our relationships to only those certain individuals. We stop reaching out to other people.
While searching for an answer or a solution to this problem, I realized a few problems within myself: my failure to find my identity in Jesus alone, my lack of love for Jesus, and my comfort within my "clique." Recognizing these weak spots revealed a lot of what I truly value, and it was very convicting. It drove me to try to understand what biblical community is supposed to look like.
"Finally, then, brothers, we ask and urge you in the Lord Jesus, that as you received from us how you ought to walk and to please God, just as you are doing, that you do so more and more." 1 Thessalonians 4:1
We love to know that we have a good reputation and that people value us. But that shouldn't be where we find our identity or take refuge in. What people think about us changes constantly, but the thoughts of our Heavenly Father are unfailing about His beloved children. Paul wrote to the Thessalonian people urging them to "walk and to please God" and "that you do so more and more." We need to consider how to please God alone, for that is the only opinion in this world that really matters. Paul in Galatians 1:10 said this, "If I were still trying to please man, I would NOT be a servant of Christ." Wow, that's a big deal. God did not create the universe for us or others to be the center of attention, He created it for Himself to be worshiped and glorified, for He is worthy of all praise. If we are influenced by the thoughts of others, we will be hindered in our relationship with God and also fail to find our identity in him.
However, our minds are constantly concerned with what people think about us, so how do we change that? We need to fall more in love with Jesus. We need to see ourselves in the helplessness of our sin and the punishment that we fully deserve. We desperately need our hearts and minds to be transformed by digging deep into the very word of God, to see the heart of the Father, and let Him purge us of our insecurities. In recognizing the wickedness of our own heart, we can see and savor Jesus. In growing in our love for Christ our hearts will be compelled to love others. We always need to remember that our love and our joy in Christ are not complete until they are expressed. So lets let the love of Jesus overflow in our lives onto others and reach out to those that are often overlooked.
"Live in harmony with one another. Do not be haughty, but associate with the lowly." Romans 12:6
Lastly, we need to break up our own cliques. Again I want to say that having a good group of friends is not the problem, it's when we only hang out with those people and disregard others from joining the group. When we only love those who fit into our group, we are missing a huge part of the gospel. If you observe the life of Jesus and see whom he befriended, it was "the lowly." Jesus loved and made friends with the lepers and others who were outcasts in the world. Most importantly, he spent time with his enemies. I think we can all agree that we find it next to impossible to love our enemies, but we need to realize that at one time we were an enemy of Jesus. Yet He still loved us; He spent time with us and embraced us with nail pierced hands. We always want people to meet us on our level, but, like Jesus, we need to meet them on theirs. "Do not be haughty, but associate with the lowly." I am not saying that you need to ditch your group of friends, but we need to embrace those who are on the outskirts of society, even though it is uncomfortable, and love those who are so often ignored.